Short blog today. Short, just like my patience. I'll get to journalism and the work stuff in a second but let me tell you something I'm really mad about at the moment.
Amazon promised BRAND SPANKIN' NEW Kingdom Hearts III footage and news today on its 3-hour long Cyber Monday Twitch stream.

There's your promo. On the Black Friday stream, Amazon clearly stated that they would have a new trailer and DLC announcement.
You want to know what we got today instead? This vague tweet from Amazon:
A dumb Kingdom Hearts joke about Heartless consuming their exclusive trailer and then just baiting the stream they were doing. As a fan of the series, I was still going to watch the stream.
Then, they dropped the same exact effing trailer from last week. Spot the difference between these two trailers:
Right, you can't. The Amazon one is just a shorter mashup of the "Together" trailer from 6 days ago. Not without the addition of an "exclusive" DLC for being a Twitch/Amazon Prime member at the end of theirs for this keyblade:
Let me tell you something, this keyblade is not Amazon exclusive. Another lie. This keyblade was previously shown as a DLC for Japanese players if they pre-ordered the game at 7/11.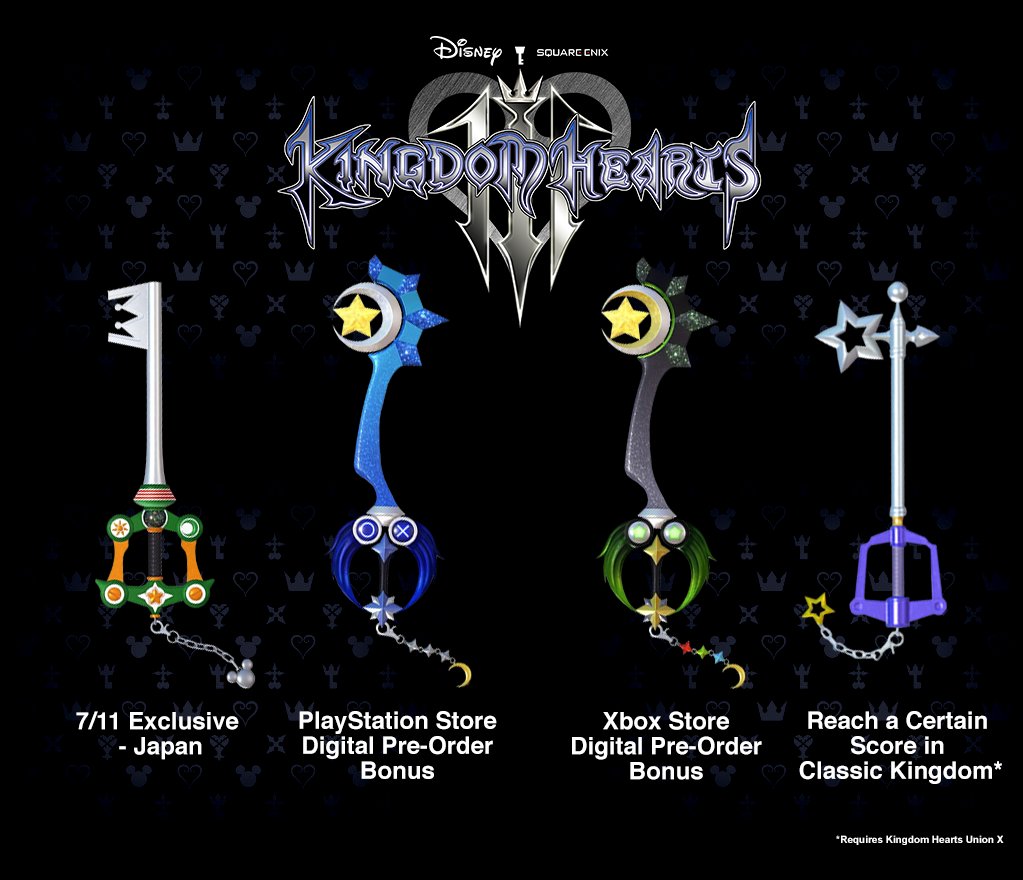 This was announced way back in June. So, Amazon is a liar and they baited viewers into their stream with "exclusive" reveals and content but ended up just upsetting everyone.
I won't bash the company because I'm a frequent user. However, I hope they don't get any pre-orders. I've already pre-ordered the game twice: digitally and the physical Deluxe Edition. Neither with Amazon.
So, if you want to pre-order your copy of Kingdom Hearts III, get it from someone who won't lie to you like from the Square Enix store itself!
Now to the serious stuff.
Thanksgiving Break just ended. It was honestly in the Top-3 best breaks I've had since I've been to school. I'm very upset it's over.
But, I've got to roll with the punches and finish this semester strong. In doing so, I'm staying down at school over Christmas break to finish a class in order to graduate on time.
Something I've referenced in a previous blog. So, part of the reason why this Thanksgiving Break was so special was because it's my last break for a while. It bums me out, but I've got to get my work done. I need to finish school.
What's not helping me get back into the swing of things though is the fact that Monday classes got cancelled!
Well, not completely cancelled. But, all my classes on Mondays are before noon, so I was completely off! This is how I reacted:
That picture of Pacha from The Emperor's New Groove (2000) couldn't describe how I felt this morning any better.
Now, in the evening, I'm feeling much different. I feel behind and lethargic. This is not a good way to get this tough stretch ahead of me started.
But, I need to! I'm going to! Starting Now!
So, for the next few weeks, my blogs are going to be very journalism experience heavy. You may think, "Man, this guy has gotten pretty dry." No, that's not true. I just have to do my job and put my nose to the grindstone.
I promise to you that I'll be fine. Snow days just don't help too much.
~DS